Overview of Online trading platforms
With the advancement of technology and the internet, trading instruments, like stocks, commodities, indices, and cryptocurrencies, have become more accessible and easy to use. The Internet has opened the doors of investment for all traders irrespective of their financial background. Investments in the financial market are no longer limited to only wealthy investors, small-scale investors are also entering the financial market through online trading. Traders no longer need to wait for their brokers to confirm the trade, by looking at the price prevailing at the market at that time. All these can be done by traders themselves through online trading platforms. In addition to this, they can view the market conditions and decide whether or not to place a trade.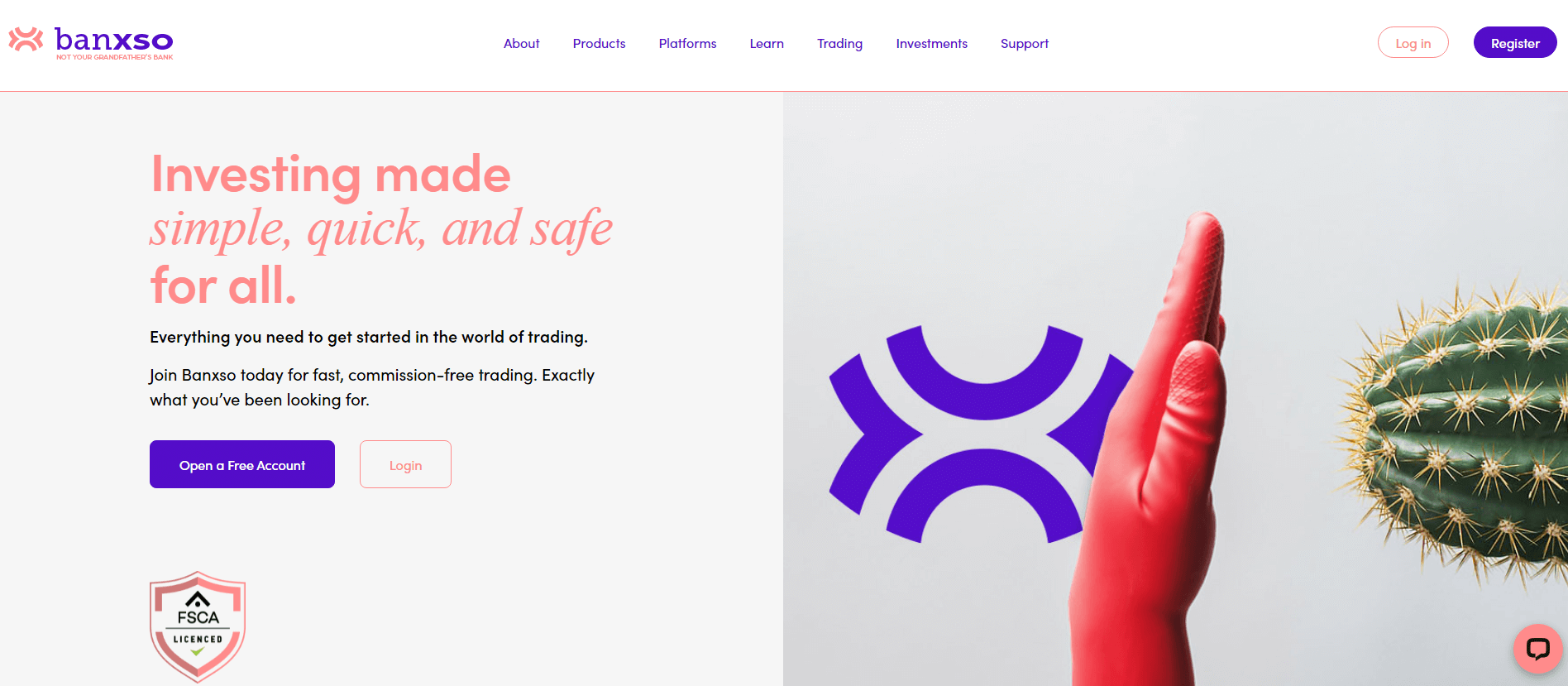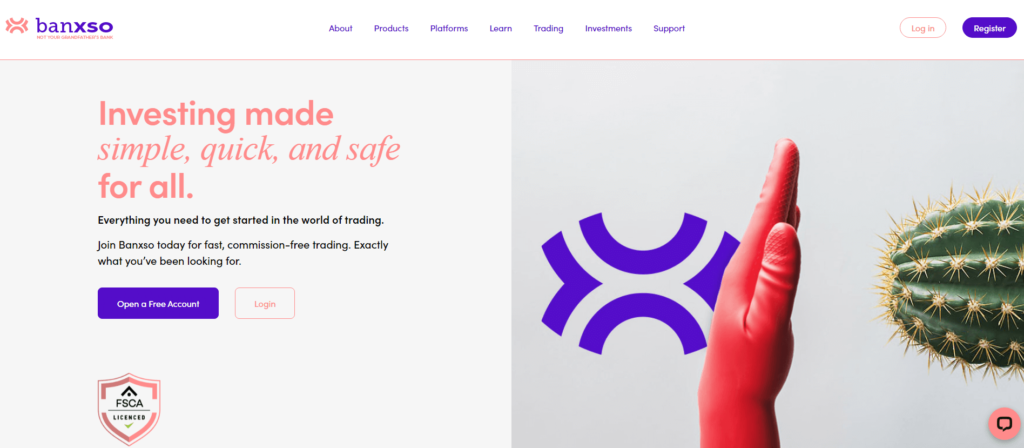 An online trader has much wider control over their trades than a traditional trader and this is possible only because of the development of various online platforms. Online trades are executed much faster than traditional trades. Online traders can also manage multiple trade positions simultaneously, which is not possible in regular trades. Also, online traders have much more access to market data because of the extensive educational resources available on the web. The online brokers also provide comprehensive information on various companies and exchanges.
What is Banxso?
Banxso is an emerging online trading platform that lets users trade on multiple investment platforms ranging from forex and shares to indices, commodities, and cryptocurrencies. Banxso offers more than just providing a platform to trade on various instruments to users. The platform features a separate academy to impart trade education to users so that they can enter the investment market only after being fully prepared about it. Proper information is the key to success and that is what Banxso aims at, which is why it provides transparent information to traders and makes their services available to anyone irrespective of their educational background or technical expertise.
Pros and Cons of Banxso
| | |
| --- | --- |
| Pros | Cons |
| Easy to use platform | None |
| No minimum deposit | |
| Educational resources available | |
| Equal opportunity to all traders | |
Trading Products Offered by Banxso
The following instruments are available for trading at Banxso:
Forex
Forex or foreign exchange is one of the most lucrative options to trade on an online trading platform. The foreign exchange market is easily accessible, highly flexible, and requires comparatively lower capital, and offers a great way to start investing in something that will yield significant returns.
In the past, currency trading was a very risky affair, which is why many investors avoided involvement with currency trading. But, with the emergence of online trading platforms, like Banxso, more and more investors from all around the world are showing interest in currency trading. In the past years, currency trading was limited to wealthy investors, like multinational corporations or hedge funds, due to the massive capital investments required in forex trading. Today, retail investors are investing in forex trades through various online trading platforms, which has completely changed the investment dynamic. Most online brokers offer very high leverage to individual retail traders that have a low account balance.
Foreign currencies are traded for a variety of reasons, the first being to hedge against an international currency pair or to hedge against the risks of prevailing interest rates, or to speculate on varied geopolitical events, and lastly to diversify individual trade portfolios. However, like any other instrument, the forex market is also highly liquid but then its liquidity and diversity can be easily maneuvered to the trader's advantage by Banxso.
Stocks
Stocks are the most staple instruments traded on any online trading platform. Stock trading is the easiest way to earn profit but it needs proper and timely information about the stock markets. Stock trading also is associated with huge risks but when done in a disciplined manner, it can help in the increase of one's net worth. Owning a company's stocks gives voting rights to the stockholders and ownership of the company's equity-based on the percentage of the share in the stocks held.
Profits from stock trading depend on how well a trader can manage the associated risks that will determine how many trades would turn out to be profitable. Banxso helps traders to understand these risks and challenges so that they can conveniently face them as and when they occur.


Indices
Index or indices trading is the extended version of trade stocks, where the traders perform activities to make profits from the movements of stocks in the financial market. Though indices are traded in the same way as foreign exchange or stocks, they require traders to have a broader perspective of the market. Indices refer to the weighted average of various assets, which is why having proper knowledge of the global trends is imperative for the successful trading of indices.
Commodities
Commodity trading traces its history many decades ago, as such commodities were the very first instruments traded in an open market. A commodity refers to any raw material or agricultural product that can be bought and sold in an open market.
Crypto
Cryptocurrencies are the latest addition to the investment market and though cryptocurrencies are still in their stages of infancy, ignoring cryptocurrencies would mean a huge loss for the traders. Cryptocurrency trading also requires in-depth knowledge about the nature of the various cryptocurrencies, the rise, and fall in their prices, the risks associated with trading the crypto coins, and the time at which the buying and selling of the crypto coins would yield desirable profits.
Banxso offers trading with crypto CFDs and the traders are allowed to trade CFDs on leveraged rates, and thus the chances of profits are maximized. However, CFD trading is subject to tax regulations that are specific to individual jurisdictions, which is why traders are required to check the applicable laws before trading CFDs on Banxso.
Trading Platforms offered by Banxso
At Banxso all traders are welcomed irrespective of their financial goals and objectives. Banxso hosts multiple trading platforms, which are designed keeping in mind the general as well as the customized needs of the traders. In a word, Banxso foresees the needs of its customers, and therefore, it is one of the best online trading platforms.
The following trading platforms are available for traders at Banxso:
MetaTrader 5
MetaTrader 5 is the most popular foreign exchange trading platform that analyzes financial markets by using expert advisors and employing powerful trading signals to enhance the forex trading experience of the traders. Amongst the most useful features of the MetaTrader 5 platform that is available at Banxso, the Multilingual interface and the algorithmic trading features are witnessing the most popularity.
The algorithmic trading feature helps to initiate automated trading; the underlying algorithm prompts the robots (expert advisors) to start the trading operations on their own by analyzing the quotes. The multilingual interface, on the other hand, allows traders from diverse regions to trade on the Banxso platform by removing the language barriers. The interface is available in 30 different languages, including English.
Mobile
The mobile platform is generally created to cater to the needs of those traders that have no time to sit with their desktops. It is for the investors that prefer trading while on the go; wherever they travel they will always have the financial markets at their fingertips.
Banxso Customer Support
The customer support team at Banxso is very supportive and readily answers all the queries raised by the traders.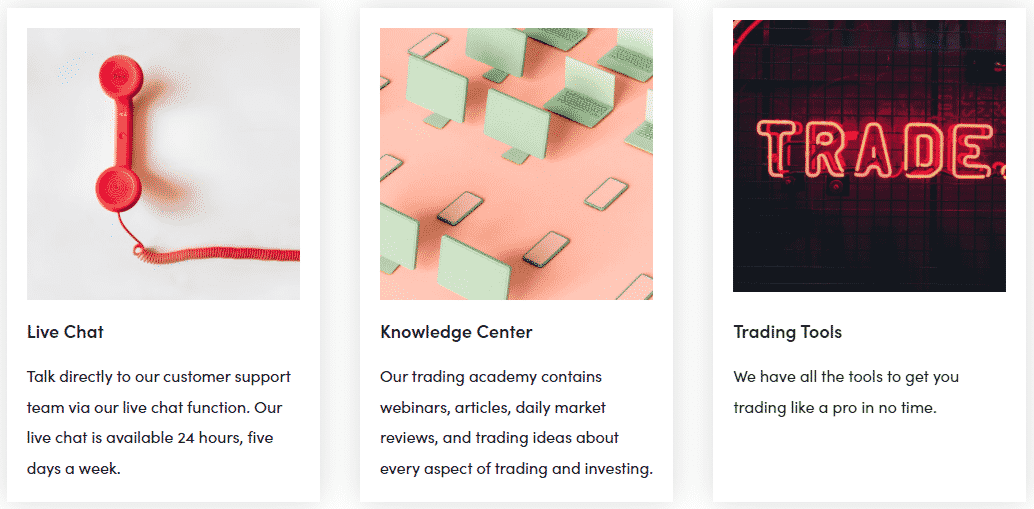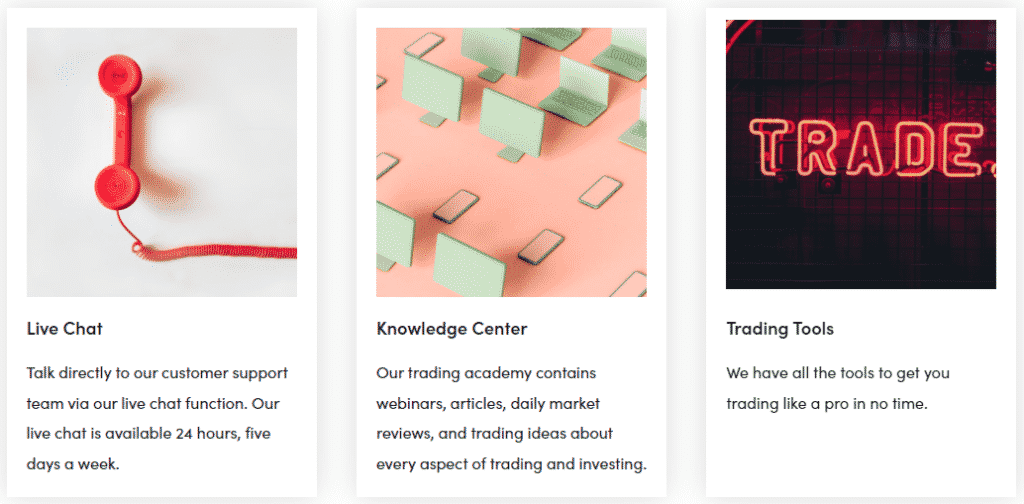 Banxso Education
Banxso is one of the few online trading platforms that prepares its customers with all the transparent market information, updated news about the financial market, price fluctuations of the investment vehicles, and risks associated with trading in the financial market. Banxso has a separate trading academy meant exclusively to impart proper trading education and trading ideas to its customers free of cost. It comprises webinars and daily market reviews that the customers can attend, after registering on the Banxso platform.


Is Banxso Legit or Not?
Yes, Banxso is a legit online trading platform that offers CFD trading, along with other investment vehicles.
Why Trade with Banxso?
Banxso as an online trading platform offers a plethora of benefits to traders:
Easy to Use Interface
The trading interface of the Banxso platform is straightforward without any technical jargon. The best part is that the platform's website can be translated into 30 different languages, including English, which makes it easier for the traders to follow the trade information that is available on the website. Following the instructions and information correctly is imperative to successful trading and Banxso helps a lot in this.
Top-Notch Safety Mechanisms
Banxso prioritizes its safety mechanisms and employs hi-tech measures to keep its clients' funds safe from hackers. The online broker believes that safety and trust go hand-in-hand that ultimately leading to success. To ensure the safety of funds, Banxso keeps the funds in segregated accounts, and each investment is duly supervised by auditors and regulators so that investors can invest their money confidently.
Flexibility
Banxso offers the flexibility of operations to traders irrespective of their investment goals, whether long-term or short-term. The expert advisors at Banxso help traders formulate their investment strategies and turn them to their advantage.
Zero-Commission Trading on a Diversified Suite of Products
Banxso provides an extensive suite of analytics tools that allow traders to choose from a diversified range of trading products. Tradable assets at Banxso include cryptocurrencies, stocks, currency pairs, commodities, and indices. The platform operates in over 20 financial markets, thereby widening the scope of trading. Every registered trader having an account with Banxso can benefit from low-cost trading, share dealings, and are also eligible for zero-commission trading for the first 3 months after registration. After this 3-month trial period is over, traders can avail of the competitive commission rates provided by Banxso that stay the same throughout the trading journey of the investors at Banxso.
Global Reach
Banxso has achieved global recognition in the international financial market and traders all over the world are showing interest to trade via Banxso. Banxso, as an online broker, is therefore witnessing heavy success among leading investors investing their hard-earned money with the platform.
Low Capital
Unlike most online trading platforms that require a significant amount of capital or initial deposits to start trading, Banxso welcomes new traders and gives them opportunities to conduct trade with a very small amount of capital. There are no stringent rules as to the minimum fund that has to be deposited at the platform to start trading. Every trader irrespective of the minimum deposit he makes at the platform will get equal trading opportunities.
Banxso has developed its trading tools and strategies to cater to the needs of a variety of traders, and therefore every trader irrespective of their trading background will find a steady trade solution at Banxso. The trading systems developed by Banxso are based on AI (artificial intelligence) and high-tech algorithms that give an edge to the trading operations conducted by the traders.
Fair Trading
Transparent information and fair trading are imperative to make a system successful, and this is what Banxso believes in. The platform follows transparent trade practices and does not keep any information hidden from its customers, which in turn yields better trade outcomes. There are no hidden fees that surprise traders; all the applicable fees are mentioned clearly on the platform's website and if there are any updates made, the traders will be the first to know before the new rules are implemented by the platform. In addition to this, Banxso does not discriminate among traders, it offers the same trading opportunities to every player so that they can reap the benefits of fair trading.
Conclusion
At Banxso, traders can trade to their heart's content; from stocks to cryptocurrencies, they can trade what they want and how they want. For trading the various instruments, they are also not required to sit the whole day with their desktops, they can trade even without a desktop by using the mobile trading platform, which is an important addition to the Banxso platform.
FAQs
What Products Are Available for Trade at Banxso?
Banxso offers a diversified portfolio of tradable instruments, including stocks, indices, currencies, cryptocurrencies, and commodities. Besides these, traders can also invest in CFDs (Contract for Difference), which is another financial derivative associated with high risks. Depending on their market outlook, traders can either invest in the long term or go for short-term CFDs.
What Is the Minimum Deposit Required to Start Trading at Banxso?
There are no fixed initial deposits set for Banxso traders. Any trader registered with the platform can start trading irrespective of the initial deposits made.
Are There Any Commissions Charged at Banxso?
No, there are no commissions or hidden fees charged by Banxso from its registered traders.